Nine years ago today, my world forever changed. It was the middle of the night when my phone rang. Two in the morning to be exact. My hand fumbled around the nightstand, trying to find my phone. When I answered, I heard my mom sniffling and I knew what had happened. My beautiful, sweet, and caring niece, Kaleya, had passed away.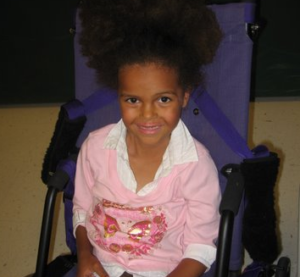 We were expecting it in a way. But I thought I had one or two more weeks with her. She had a rare muscle disorder called Reducing Body Myopathy. In her last month, a hospital bed had been brought to her house so she could spend her remaining days at home. My mom had called me Thursday afternoon to tell me the nurse said Kaleya only had a week or two left so to stop by if I could.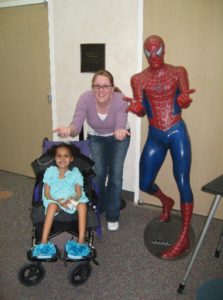 Chad was in the middle of finals at BYU. He dropped me off after work and then went home to study. Kaleya was a lively little thing, despite being confined in a wheelchair for the last couple years of her life. That little spitfire was loving, kind, sassy, loyal, strong, determined, and so much more. She never complained about her disability. She always had a smile on her face. She LOVED to tease people. She called Chad, Chaddy Baddy. She also told me all the time to swat people's butts for her when they walked by. These were family members, so don't get too worried.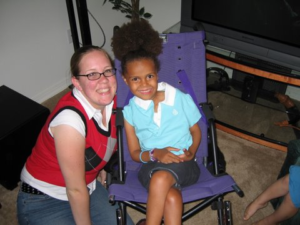 That Thursday night, though, no smiles. She was tired and didn't want to do anything. I tried to do stickers with her (she could move her hand enough that if I placed a sticker on her finger, she could put it on a page all on her own), but she wanted nothing to do with it. At one point, I got up to go to the bathroom and she said me (I can still hear her sweet voice), "Aunt Sara, when you come back, will you just sit here and hold my hand?" I smiled and told her, "of course."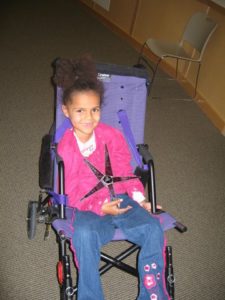 So that's what we did in our last hours together. I sat on her hospital bed with her and held her little hand. She was six at the time. It's one of my greatest memories of her. I stayed there until Chad came back to pick me up.
It took me forever to fall asleep that night. I said to Chad, "She just wasn't the same. She lacked her usual fire and sass."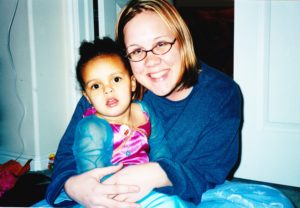 Then on Friday morning at 2, I got the call. Chad and I immediately drove over to my sister's house so we could see Kaleya one last time. I held her hand again, kissed her forehead and cheek, and told her how much I loved her and couldn't wait until I would see her again in heaven.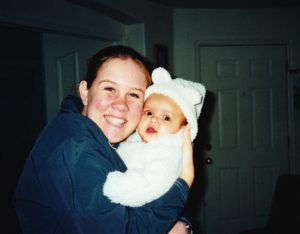 I'm so grateful for the six years I had with her. She's made me a better person. Showed me what it really means to be brave and strong. To never give up and hold your chin high, even when life is pushing against you.
I love you, Kaleya. YOU are my super hero. My princess. My sidekick. My niece. My friend.