This past weekend I had the privilege to attend a writer's retreat. I was beyond nervous. Why? Because it meant spending 4 days & 3 nights with random strangers I'd never met before and, more terrifyingly: socializing.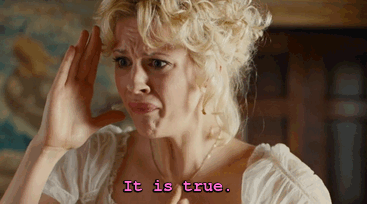 Spoiler alert: I'm not that great in social situations.
I get anxious and don't know what to say. But I totally surprised myself. While talking to other writers, I moved mountains, people: I spoke in coherent sentences! And multiple ones at that. It was a big deal for me, so yay!
I met so many wonderful writers. It was nice to be among my people for a few days. It also helped to be secluded at a cabin where my main focus was to write. I ended up pumping out 15,000 words. I would have done more if I spent less time socializing. 🙂 But I'm so glad I did.
One gem to the whole weekend was that Kevin J. Anderson attended the retreat. Every night he'd do a little "lesson" and talk to us about his writing. He was so kind, funny, and down to earth. I gained a lot of wisdom from him. My favorite was his popcorn theory. The short version: if you only have one kernel in the pan, you won't get anywhere. If you have multiple kernels, some will pop, others won't, and you don't know when or where they will, but you have more chances at wonderful opportunities. Plus, popcorn is delicious.
I've left with a new found passion for my work and my drive to get published. I feel more confident as a writer. I'm more focused and excited. Lesson: if you have a chance to do a writer's retreat, do it. The experience is memorable and life changing.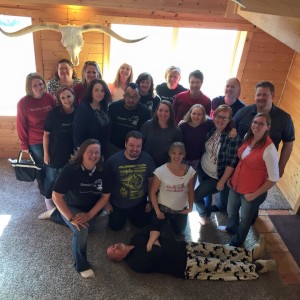 Also, I was titled Queen Dr Pepper, so just for that the retreat was a win. Now, to get writing.